Best PANASONIC LUMIX ZS100 Black Friday Deals
The make use of the 1-inch sensor size in compact cameras has truly gone quite a distance to increase the image quality you may expect from a pocketable point-and-shoot. But typically these models, like our Editors' Choice Sony RX100 III, have used very short zooms with wide aperture designs that excel in low light and capture images with a pleasingly shallow depth of field. The Panasonic Lumix DMC-ZS100 ($699.99) requires a different approach, squeezing a 10x zoom right into a slim body. But its lens doesn't capture a whole lot of light and it loses sharpness as you zoom in, making its extra reach a questionable value.
Design
The ZS100 includes a slim body with a lens that protrudes a bit, even in its collapsed state. It measures 2.5 by 4.4 by 1.7 inches (HWD) and weighs nearly 11 ounces. It's offered in two colors-an understated black edition, and the silver finish we received for review. Looking at it, I wouldn't call it silver, though-it's more of a gunmetal gray, with a lighter gray corner, separated by a red accent line.
Get Upto 60% Off Here
Get All Amazon Black Friday Offers Right Here
It's an attractive look, with very clean lines. Those lines present an ergonomic issue, however. There's an extremely modest handgrip, but it's so smooth that I don't feel safe simply holding the camera-it appears as if it's prepared to slip out of my hands at any point. I'd like to see some texture around the grip. Having said that, there are strap lugs and a tripod socket, so it is easy enough to secure it to your person using the included wrist strap, or put in a strap of your choosing.
The 10x lens extends from the barrel when you power on the camera, and telescopes even more out as you zoom. It covers a 25-250mm range (full-frame equivalent), with an aperture that maxes out at f/2.8 at the widest angle and dwindles to f/5.9 when zoomed completely in. Compare this with a camera just like the Canon PowerShot G7 X Mark II, which includes a more modest 24-100mm range, but does so with an aperture that starts at f/1.8 (capturing a lot more than twice the light as the ZS100 at its widest) and narrows to just f/2.8 at 100mm-a setting of which the ZS100 maxes out at f/5.2, practically two stops dimmer.
But that is the price you purchase an extended zoom in a pocketable form factor. Even cameras with smaller 1/2.3-inch sensors play by the same rules, although they routinely have a a lot longer telephoto reach, often in the 750mm range.
The ZS100 is priced high, and therefore its appeal is slanted toward those people who are ready to spend. Demanding photographers have a tendency to appreciate manual control, and the ZS100 possesses quite a lttle bit between its physical buttons and on-screen interface. You'll notice a ring around the lens; its function is customizable, and I love to set it as a step zoom control that moves between common prime focal lengths-25, 28, 35, 50, 70, 90, 135, 160, 200, and 250mm. Nevertheless, you can set it to execute other functions, the most readily useful which are EV compensation, ISO control, and focus mode. If the ZS is defined to manually focus, the ring will always become a focus ring; the camera displays a magnified part of the frame to assist you precisely set focus manually.
There's a pop-up flash recessed in to the top plate, directly based on the center of the lens. To its right you will see the Mode dial, On/Off switch, shutter release and zoom rocker, Record button, and a control dial. It's a fairly robust layout for a concise camera; many pocketable long zooms omit a high control dial.
There are rear control buttons above the LCD also to its right. You will discover the Fn4/LVF button above the display, merely to the proper of the viewfinder. It's a programmable control, but by default it moves between your viewfinder, LCD, and computerized switching via an eye sensor. Next to it you will discover the mechanical flash release and the AF/AE Lock button.
Fn1 is put toward the most notable right corner. It is also programmable, but activates the ZS100's 4K Photo mode by default. Below it you will discover Fn2, which permits Post Focus mode by default, and Play. Next in line heading down your body is a four-way control pad Menu/Set at its center. Running clockwise from the very best, the four directional buttons adapt EV compensation, White Balance, Drive mode, and Macro focusing. There are two more buttons below them, Fn3/Delete, which activates the on-screen Q Menu system by default, and Display.
The Q Menu is comparable to the overlay menu systems you see of all cameras. A transparent menu system appears on the LCD, only partially obscuring the feed from the lens. It offers usage of functions that may well not have a button assigned-the metering pattern, for instance. Panasonic's menu system is customizable, in order to add or delete the settings you utilize most.
An impression LCD dominates the trunk. It's 3 inches, measured diagonally, and incredibly sharp at 1,040k dots. Images pop on the display, and the touch interface enables you to tap to create a focus point. Really the only downside is that it generally does not tilt just like the LCD canon uses in the G7 X Mark II. A tilting design could have added a small amount of depth to the camera, but would also then add versatility for shooting from low or high angles.
There is also an EVF. It is rather small, and fairly crisp. It sits in the most notable left corner and carries a diopter control that you can change to fit your eyesight. It's certainly an advantage with an EVF option available, you need to be prepared because of its size. It isn't as large to the attention as the pop-up EVF that Sony uses in its premium 1-inch RX100 series. The ZS100 has one trick that the RX100 III can't match, however-you can transform the active focus area by sliding your finger over the rear display with all the EVF. I shoot with my left eye and found it to become a rather uncomfortable fit to squeeze my finger between my face and the tiny ZS100, but right-eyed photographers will see it more useful.
Connectivity and 4K Photo
Integrated Wi-Fi is available in order to transfer images to your smartphone for social sharing, or use your Android or iOS device as a handy remote control. Image transfers are speedy, beaming to the free Panasonic Image software easily. And the handy remote control interface is also very good. You have full control over the ZS100 via your phone's screen. It is possible to zoom the lens, tap on a location of the frame to create focus, and change nearly every setting you can think about. It's an outstanding remote experience.
Images are placed on a typical SD/SDHC/SDXC card. The slot is found in the battery compartment, accessible with a bottom door. There are just several ports-micro HDMI and micro USB. The camera charges via USB; no external battery charger is roofed. CIPA rates the battery for 260 shots using the EVF and 300 using the trunk LCD. If you anticipate using the ZS100 for travel, it isn't a bad idea to get an extra battery, and an external charger in order to continue to utilize the camera as your next battery recharges.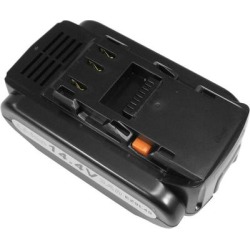 Last update was on: June 21, 2022 11:37 pm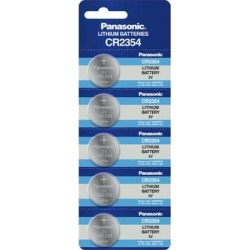 Last update was on: June 21, 2022 11:37 pm
Last update was on: June 21, 2022 11:37 pm
Last update was on: June 21, 2022 11:37 pm